SoftBank is planning to sell approximately JPY50 billion ($352 million) worth of bonds.
An article by Bloomberg last week revealed that the Japanese mobile operator is looking to make the most of the recent improvement in global credit markets and increased optimism surrounding the Bank of Japan's short-term monetary policy.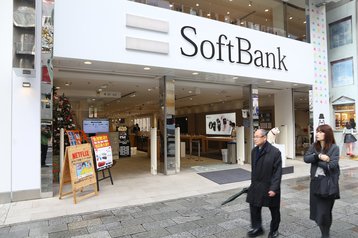 One of the deal managers, SMBC Nikko Securities, was cited by the publication, noting that SoftBank will price the bonds as soon as next month.
Proceeds from the sale of the bonds will be used to repay debt according to Takatoshi Mori, a spokesman for the issuer.
The company, which is a unit of Masayoshi Son's SoftBank Group Corp, priced a JPY120 billion ($838 million) bond in February.
SoftBank is the third largest mobile operator in Japan, behind NTT Docomo and KDDI, and has more than 45 million mobile subscribers.
The telco said earlier this year that it plans to roll out a number of distributed AI data centers across Japan, noting it will use them for AI, 5G, and future 6G applications.