The UK's ARM Holdings is set to be bought by Japan's SoftBank for £24.3 billion ($32.2bn).
The board of ARM is expected to recommend shareholders accept the offer, which stands approximately 43 percent above the company's Friday closing market value of £16.8bn.
Betting chips pay off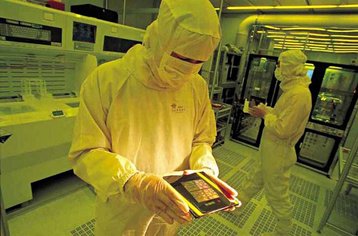 The news comes just weeks after the UK voted to 'Brexit' and leave the European Union, a move that has caused instability and volatility in the markets. Only today, chief executive of Old Mutual Global Investors Richard Buxton told The Guardian that he thinks "the economy is going to judder to a halt," and that "it is absolutely going to be horrible."
But ARM has fared better than most since Brexit due to the semiconductor and software design company's broad global sales, and the fact that it earns in US dollars. Since Brexit, ARM's shares have risen by 16.7 percent.
The drastic fall of the pound - nearly a 30 percent drop in relation to the yen - may have also made ARM a more affordable target for the Japanese telecommunications and technology giant.
"This is one of the most important acquisitions we have ever made, and I expect ARM to be a key pillar of SoftBank's growth strategy going forward," Masayoshi Son, CEO and chairman of SoftBank, said.
"We have long admired ARM as a world renowned and highly respected technology company that is by some distance the market leader in its field. ARM will be an excellent strategic fit with the SoftBank group as we invest to capture the very significant opportunities provided by the Internet of things."
ARM chairman Stuart Chambers added: "The board of ARM is reassured that ARM will remain a very significant UK business and will continue to play a key role in the development of new technology.
"SoftBank has given assurances that it will invest considerably in the business, including doubling the UK headcount over the next five years and maintaining ARM's unique culture and business model."
Phillip Hammond, appointed as the UK's new Chancellor of the Exchequer just last week, said that the acquisition "shows that Britain has lost none of its allure to international investors.
"Britain is open for business - and open to foreign investment. SoftBank's decision confirms that Britain remains one of the most attractive destinations globally for investors to create jobs and wealth.
"And as ARM's founders will testify, this is the greatest place in the world to start and grow a technology business."
However, some have noted the disparity between Hammond's enthusiasm over the deal and Prime Minister Theresa May's final speech before she became the UK's leader. 
During her brief campaign to score the top job, she said: "As we saw when Cadbury's – that great Birmingham company – was bought by Kraft, or when AstraZeneca was almost sold to Pfizer, transient shareholders – who are mostly companies investing other people's money – are not the only people with an interest when firms are sold or close. Workers have a stake, local communities have a stake, and often the whole country has a stake.
"A proper industrial strategy wouldn't automatically stop the sale of British firms to foreign ones, but it should be capable of stepping in to defend a sector that is as important as pharmaceuticals is to Britain."