The American arm of French bank Société Générale plans to close "or significantly reduce" its data centers and move to the cloud.
The company, known informally as SocGen, plans to move cloud providers Microsoft Azure and Amazon Web Services, and previously experimented with Google Cloud.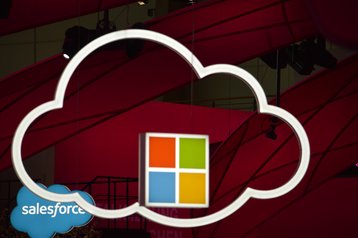 Simon Letort, chief digital officer and head of innovation for the Americas at SocGen, told Waters Technology that "having most of the US-based applications on cloud will allow us to close down or significantly reduce our US data center footprint and no longer have to manage our own data centers."
He added that he expected the transition to happen "over the next few years," after beginning the journey in 2015.
At the time, the US division used cloud services for bursting - adding peak additional workload to the cloud, beyond its core on-premise capabilities.
It then moved pricing engines, such as for credit valuation, to the cloud.
"The third step is when you start to leave data on public cloud for a long period of time," Letort said. "We started to do that when we migrated our client portal for research and analytics."
SocGen Americas uses both Amazon Web Services and Microsoft Azure, but built its own tools on top of the cloud platforms.
The move comes in a month where FedEx said that it would close its data centers and retire all of its remaining mainframes within the next two years, a timeline that has raised some eyebrows.