Cloud-based data warehousing company Snowflake Computing has secured $263m in its latest funding round, based on a $1.5bn valuation of the company. 
Together with Snowflake's previous investment rounds, including when backers committed $100m to the company last April, it has raised a total of $473m since it launched in 2014. 
Going public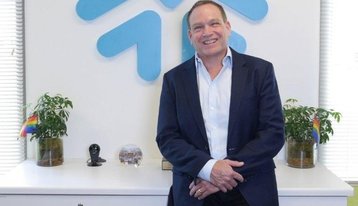 CEO Bob Muglia told TechCrunch the funding round, led by venture capital firms Iconiq Capital, Altimeter Capital and Sequoia Capital, could be the last before a potential IPO. 
He continued to say that the company's $1.5bn valuation is something to strive towards in terms of revenue, but that is appears to be a "reachable goal," stating that the company had repeatedly tripled its revenue year-on-year.
Muglia largely attributes the company's success to changing attitudes towards cloud computing, as customers have gained confidence in the practice; but, he claims, the company has a measure of the potential difficulties of facing the industry's giants. 
The data warehousing as-a-service company's goal, for now, is to develop its data lake technology, to drive companies to build applications and ultimately businesses atop the platform, and to culminate in a business model similar to that of cloud software vendor Salesforce.