A federal data center in Ottawa went into an emergency shutdown after it started smoking for reasons unknown.
Shared Services Canada, the government's central IT department, says there was no fire, but the smoke and shutdown still caused a massive loss of services, taking government websites, the Phoenix payroll system and civil servants' email offline.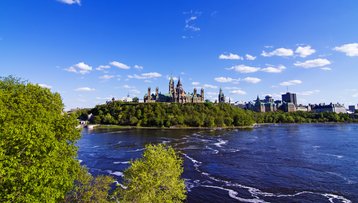 Blackberry woes
According to The Canadian Press, 50,000 public service workers couldn't send email throughout the day because the BlackBerry email servers went down.
The failure affected multiple departments, including Transport Canada, where inspectors and special agents were unable to communicate over email.
The controversial Phoenix payroll system was also knocked offline for an unspecified time, another blow to a service that has been heavily criticized.
Developed by IBM for over five years to replace the previous payroll system for more than 300,000 federal government employees, Phoenix released in February to a chorus of complaints. Criticism over privacy issues, missing payments, and incorrect payments have dogged the system, with an emergency government meeting planned today.
Shared Services says that it does not know what caused the smoke that shut down the Ottawa data center, but is working to identify the source of the problem and ensure it does not happen again.