Sky Mobile's recent mobile outages have been blamed on the recent "rip and replace" of Huawei kit from Britain's telecom network.
According to a report from the Financial Times, it is the first major sign of disruption caused by a UK government order issued in 2020 that banned Huawei's 5G kit.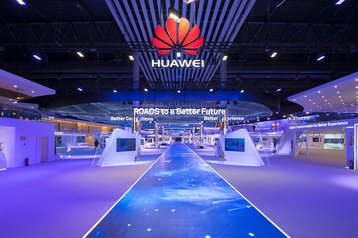 Two sources told the FT that the removal of Huawei from its network equipment has led to disruption for Sky Mobile.
The MVNO is one of the UK's biggest mobile virtual network operators in the country, with service provided off O2 network infrastructure. Sky does, however, provide its own equipment to offer mobile services.
Huawei was primed to play a key role in the build-out of the UK's 5G networks until 2020, when the government changed its mind.
The Chinese vendor had been set to play a limited role (capped at 35 percent market share) in the network rollout. However, following the ban, the government notified the UK's mobile operators that they have until 2027 to remove Huawei 5G equipment entirely.
BT chief executive Philip Jansen warned back in 2020 that outages would be likely as a result.
The company previously said removing Huawei from its networks would cost it around £500 million ($700m). Last year saw the company request and be granted an extension for its deadline to remove Huawei kits from its network.
Sky Mobile hasn't commented to say if the migration away from Huawei is responsible for the outages, but has noted it has been fully complying with government requirements.
Earlier this summer, Vodafone UK chief network officer Andrea Dona told DCD that the removal of Huawei kit from its 5G network has slowed down the overall rollout.
In 2020, Vodafone said it would cost around €200 million (then $220m) to replace the equipment from its European networks.
Huawei previously supported Vodafone on the RAN side of its network, not the core side.