NTT DOCOMO and SK Telecom have agreed to collaborate on a range of technologies which includes 6G networks.
The two mobile operators have also outlined plans to work together to enhance opportunities around the metaverse, plus 5G networks.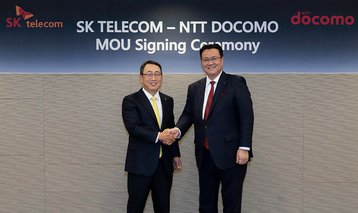 This partnership will see Japan's NTT DOCOMO and Korea Republic's SK Telecom carry out joint studies around 5G, 5G's evolution, and key 6G technologies, with this to be conducted through 6G use cases, while the duo will secure Open Radio Access Network (Open RAN) and Virtualized RAN technologies that will be widely used in 6G communications.
There will also be a strong focus on R&D in next-generation mobile networks around mobile network structure into the cloud and co-developing transport network technologies.
Effectively the partnership addresses three key strategies, the metaverse, mobile network infrastructure, and media business, stated SK Telecom in a press release.
NTT DOCOMO and SK Telecom will explore metaverse opportunities, in the areas of content, technology, and service to further push respective metaverse services. NTT DOCOMO launched its metaverse services in March of this year, while SK Telecom has been operating its metaverse service 'ifland' since July 2021.
The two operators will also discuss joint production of original content for their respective video distribution platforms, after signing an MoU in Seoul, Korea Republic.
"The MOU has a significant meaning as it is a cooperation between the representative mobile operators of Korea and Japan. By working together with NTT DOCOMO in the area of future ICT, we will generate tangible results that drive global ICT innovation," said SK Telecom President & CEO Ryu Young-sang.
NTT DOCOMO President & CEO Motoyuki Ii adds that the experience of both companies will offer a chance to "create new services" for customers around the world.
NTT DOCOMO is Japan's largest mobile operator with over 85 million mobile subscribers, while SK Telecom has over 32.5 million mobile subscribers - of which over 11 million are 5G subscribers.