Sinclair Broadcast Group is moving its media and playout operations to Amazon Web Services (AWS).
The choice to select AWS as its preferred cloud provider is part of a multi-year process that will see the company move its workloads to the cloud, according to Del Parks, president of technology for Sinclair.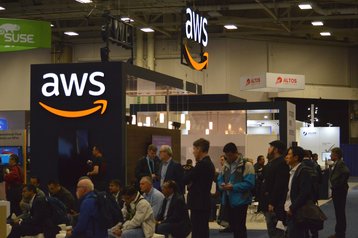 "The move to AWS is essential to accelerate, Sinclair's ability to take advantage of the new business opportunities that ATSC 3.0 provides and improve the television viewing experience for the consumer," Parks added.
ATSC 3.0 is the newest version of the Advanced Television Systems Committee's standards for television broadcasting, and designed to offer support for newer technologies that allow for higher-definition display and audio as well as provide better support for mobile devices.
Moving to the cloud is hoped to help Sinclair create multi-platform content that can be distributed across fixed and mobile devices, and to enable tools to be integrated across the company's network for advertisers and partners.
Sinclair will use AWS Media Services including AWS Elemental MediaConnect, and use the compute, storage, and databases offered by AWS.
"We are welcoming and embracing a new era of technology flexibility, providing Sinclair with the platform agility to strengthen our existing business models and adopt new ones, while effectively optimizing costs," explained Brian Bark, Sinclair's executive vice president and chief information officer.
Headquartered in Cockeysville, Maryland, Sinclair owns or operates 294 television stations across the US and has been criticized for taking a conservative slant on its news reporting and other programming divisions, a complaint which the company has refuted.
Sinclair is the latest broadcaster to move to the cloud. The UK's Independent Television News announced that it would also be moving its workflows to AWS just last month. Also in the UK, broadcasters ITV and Channel 4 signed a multi-million-pound contract with BT to move to cloud-based processing.