American networking specialist Silver Peak Systems has launched Unity EdgeConnect to help organizations embrace the emerging trend of software-defined wide area networking (SD-WAN), also known as hybrid WAN.
EdgeConnect is available as a physical or virtual appliance that can choose whether to transport data using high-quality multiprotocol label switching (MPLS) network, or default to a cheaper broadband connection.
This approach can increase available bandwidth while considerably reducing the network bills. An optional module called Unity Boost can compress traffic for even greater savings.
Broadband-based WAN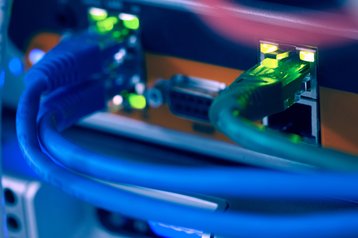 Large organizations rely on expensive MPLS lines to link their geographically separate data centers, and their data centers to their branch offices. Broadband networks are rarely used for WAN connectivity due to lower performance and reliability issues.
Unity EdgeConnect and the accompanying Unity Orchestrator software aim to augment or even replace MPLS with enterprise-grade broadband connections, using nothing but code.
The software creates a virtual network overlay, which can steer the traffic in real-time over any broadband or MPLS link, depending on company policies. The idea is to transport mission-critical data over MPLS and use the Internet for lower priority traffic.
In the event of an outage, EdgeConnect automatically fails-over to the secondary connection in about one second. All data is protected in transit with 256-bit AES encryption, and lost packets are compensated for with path conditioning.
The software requires no configuration and can even link to public cloud resources provided by the likes of Amazon, Microsoft and VMware.
"With an ever-increasing number of applications delivered as a service via cloud infrastructure, it's important that enterprises be able to move at cloud speed," explained David Hughes, founder and CEO of Silver Peak.
"Silver Peak Unity EdgeConnect is the premier solution for customers that want to leverage the Internet more effectively in a secure, controlled, and automated manner while delivering consistent and reliable performance for users connecting to any application."
For customers who need more convincing, the software – available as a free trial - can produce automatic bandwidth cost savings reports.
Silver Peak is primarily known as a vendor of WAN optimization solutions, and the familiar data reduction features are available within EdgeConnect, albeit as a paid option. A module called Unity Boost can lower latency and reduce the size of data sent down the wire, using the compression and deduplication algorithms developed for the company's core products.