American cabling expert Siemon has launched PowerMax, a range of power distribution units (PDUs) designed for the specific needs of data center equipment.
The PowerMax product line includes everything from basic, unmetered PDUs to fully-featured 'intelligent' devices that monitor and communicate power consumption to help reduce energy costs and optimize power usage effectiveness (PUE).
The PDUs are available in both single phase and three phase power, horizontal or vertical, in a variety of currents and voltages.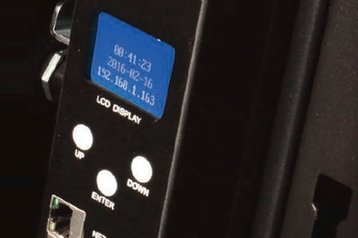 Variety is the spice of life
Siemon is a Connecticut-based business that's been making equipment for telecommunications providers for more than a century.
Its latest PowerMax PDUs offer multiple output options and can distribute reliable 120V or 208V power to IT hardware with densities of up to 15kW per rack.
The basic model was developed to route power at a low cost, while the metered version provides additional visual monitoring capability through a built-in LED meter.
Meanwhile, PowerMax intelligent PDUs can be managed though a web-based interface, monitoring power data and feeding the results to analytics tools for further processing – for example, the facility's Data Center Infrastructure Management (DCIM) software.
Up to four of these devices can share a single IP address in a master-slave hierarchy; they also feature sensor ports for monitoring temperature, humidity and other environmental conditions at the cabinet level.
PowerMax intelligent PDUs are available in several flavors: monitored for device-level monitoring, smart for outlet-level monitoring, switched for individual outlet control, and managed for both individual outlet control and individual outlet monitoring.
"The need to distribute reliable power to IT equipment and improve PUE, combined with the increasing number of data centers—from small- and medium-sized enterprise data centers to colocation facilities—is driving considerable growth in the PDU market," said Peter Thickett, product manager for Siemon.
"Reliable PowerMax PDUs meet a variety of power distribution needs for every level of data center—whether it's simply distributing reliable cost-effective power, collecting detailed power usage through outlet-level monitoring or the ability to restart or shut down specific equipment with outlet-level control."