Shell, through its 100 percent owned subsidiary Impello Limited, has confirmed the sale of its home energy business in the UK and Germany to Octopus Energy Group.
The deal, which was announced last Friday (September 1) includes half a million broadband subscriptions in the UK.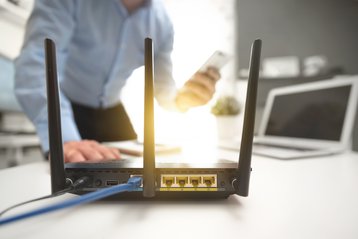 "This agreement follows the announcement during our Capital Markets Day to divest our home energy retail business in Europe," said Steve Hill, executive vice president, Shell Energy.
"To drive performance, discipline, and simplification, we are prioritizing countries, projects, and routes to market where we can deliver the most value. We will work closely with Octopus to ensure a seamless transition and continued high standards of customer service."
Shell announced its intention to sell its retail operations, which includes its broadband unit, in June following a strategic review. The company saw losses of £220 million ($278m) across 2020 and 2021.
Shell entered the broadband business in 2017 after acquiring UK energy firm First Utility 2018; the acquired utility had launched a broadband unit in 2017. Shell then reached an agreement to acquire some 465,000 phone and broadband customers from the Post Office's telecoms division back in 2021, for an undisclosed sum, estimated to be at around £80m ($101m) to £100m ($126m).
Shell relies on OpenReach infrastructure to deliver Internet services to customers.
"Our priority is to help our customers access cleaner, convenient, and competitive home services; and to provide solutions that will help them to reduce emissions," said Ed Kamm, then-CEO of Shell Energy Retail, at the time.
"Internet connectivity unlocks efficiency and control. The successful convergence of energy and broadband are vital for a lower carbon, multi-source energy system. The energy transition is underway, and I want Shell Energy to be at the forefront of the technology change our customers need. In order to do that we need to give energy and broadband customers a great experience and a compelling proposition. In growing our broadband business alongside energy, we are focused on doing just that."
In total, Shell Energy provides domestic gas, power, and broadband services to around two million customers across the UK and Germany.
As for Octopus, the energy retail company provides energy solutions to residential customers and operates in 15 countries.
It's not immediately clear if Octopus will retain the fixed broadband subscription base, with previous reports suggesting that it could consider divesting that part of the business if a deal for Shell's British retail operations was made, according to Comms Update.
Financial terms of the deal were not disclosed, but it is expected to be completed in the fourth quarter of this year.
The transaction also includes a potential partnership around EV charging, after the duo signed an MoU to collaborate on this.
More in The Investment & Markets Channel
More in The Energy & Sustainability Channel