Canadian telco Shaw Communications is selling its data center subsidiary ViaWest to Peak 10 for $1.675 billion. Shaw owned ViaWest for less than three years, having bought it for $1.2 billion in 2014. The sale has been rumored for some weeks.
Colorado-based ViaWest's 30 North American facilities will combined with the ten US sites run by Peak 10, to create a large regional data center services provider company. The deal effectively returns ViaWest to its previous owner: GI Partners, (along with Oak Hill Capital) sold ViaWest to Shaw in 2014. Around that time GI bought Peak 10, and will be the majority shareholder of the combined company.
Change of plans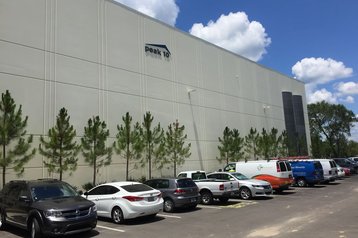 Shaw joins a long line of telcos filing through the exit door of the data center business. Other companies which have sold off their data centers in order to focus on their core telecoms business include Verizon, which sold its data centers to Equinix for $3.6bn in 2016, and CenturyLink which sold its facilities to a private equity group led by BC Partners and Medina Capital Advisors for $2.3bn the same year.
ViaWest and Peak 10 operate in 20 mostly North American markets, but with at least a presence in Amsterdam, acquired through ViaWest's 2015 purchase of cloud provider iNetU. The company will offer colocation, connectivity, and private and public cloud utilities. 
The list of other locations includes Atlanta, Austin, Charlotte, Cincinnati, Dallas, Denver, Ft. Lauderdale, Jacksonville, Las Vegas, Louisville, Minneapolis, Nashville, Phoenix, Portland, Raleigh, Richmond, Salt Lake City, Tampa and Calgary.
"Peak 10 and ViaWest will create a leading hybrid IT infrastructure and solutions provider well-positioned to deliver significant benefits to our customers," said Peak 10 chief executive Chris Downie, who will become CEO of the combined company while
ViaWest CEO Nancy Phillips, who will be chair of the board, said:  "As we contemplated strategic partnerships, we quickly concluded that Peak 10 offered a complementary footprint, shared focus on the customer, and talented team."
The deal should close in the third quarter of this year.
Reuters reports that Shaw is spending $325 million (C$430m) from the sale in bolstering its mobile unit by buying wireless spectrum from Quebecor Media.