Seagate, one of the world's largest hard drive manufacturers, has announced new additions to the Nytro range of high performance PCIe flash drives.
The newcomers include a 2.5-inch solid state drive (SSD), an M.2 form-factor SSD and a flash accelerator card. The Nytro range was originally created by LSI, a flash memory specialist Seagate acquired for $450 million in 2014.
The drives are aimed at enterprise users and cloud providers, intended to serve as a shot in the arm for legacy infrastructure.
The announcement was made at the Flash Memory Summit in Santa Clara, California, which began on Tuesday.
Seagate doesn't make its own NAND chips, and it's not immediately clear where it sources the silicon for Nytro – the company has previously bought flash from Samsung and Toshiba, and has recently announced a partnership with Micron, another NAND manufacturer.
Seagate loves flash?
Nytro XF1440 is a 2.5-inch SSD offering up to 1.8TB of capacity. It will be released at the end of October. Nytro XM1440 is a smaller version of the drive, offering up to 960GB of capacity and due to appear on sale in early 2016. Both are built with eMLC flash, use NVMe protocol and will be available in 'endurance optimized' or 'capacity optimized' variants.
Meanwhile the Nytro XP6500 flash accelerator card offers up to 4TB of raw flash for the most demanding environments. It plugs directly into a PCIe port to deliver the lowest write latency within the Nytro portfolio and up to 4GB/s sequential write speeds. The accelerator card is available immediately.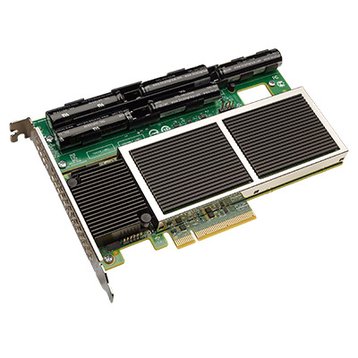 The new drives promise improved reliability and endurance over the versions released by LSI. They were designed for heavy workloads like online transaction processing, high frequency trading, supercomputing and analytics.
"These new flash products greatly expand the range of our total product portfolio and demonstrate how Seagate's acquisition of the LSI flash technologies is paying off," said Brett Pemble, VP of flash products at Seagate.
As a major hard drive supplier, Seagate used to downplay the importance of pure SSDs, arguing that a well-optimized hybrid drive with a small portion of flash cache would produce similar results, at least on desktop computers.
The acquisition of LSI and its SandForce flash controller technology was seen as the first sign that the company was changing its tactics, and this latest announcement confirms that Seagate is looking to firmly establish itself as a flash vendor.