Liquid cooled server designer LiquidCool Solutions has appointed Darwin P. Kauffman as its new CEO, effective immediately.
Kauffman, who spent years at Seagate's enterprise storage division, replaces former CEO Herb Zien, who will become a co-chairman of the board.
Life on the edge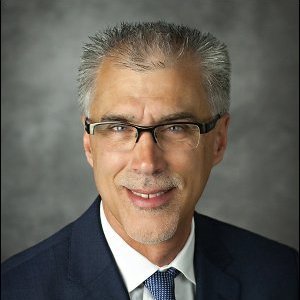 "With Darwin's stellar technical, product and leadership credentials, he will be instrumental in the development and execution of LiquidCool's longterm success," Zien said.
Kauffman added: "This is an exciting time for LiquidCool Solutions, and I am thrilled to be taking on the CEO role.
"LiquidCool solidified the total immersion server industry with the most elegant and efficient liquid cooling technology for electronic equipment. I'm honored and excited about leading LiquidCool into our next phase of growth, where we will combine business and product innovation to provide even more customer value."
At Seagate, Kauffman helped turn the declining $700 million enterprise storage devices and solutions products division into a $1bn+ business, and launched enterprise HDD products into existing markets, capturing 12 percent market share.
He joins LiquidCool as it makes a push into edge computing, earlier this year launching LCS Edge, a sealed, ruggedized standalone cabinet. The system places each server blade in a sealed module, and circulates coolant throughout.
This edge focus comes five years after the company rebranded from Hardcore Computing, and stopped manufacturing PCs and workstations.