Canadian software defined network (SDN) vendor CENX, has received $12.5 million investment from a group including VMware,
The firm provides the Cortx service orchestrator which supports SDN and network functions virtualization (NFV) for service providers, and has partnered with both VMware and Ericsson. The other investors in this Series D round are  BDC Capital and Mistral Venture Partners. 
SDN and NFV are growing at 50 to 80 percent annually, wnc lifecycle service orchestration, which is intended to make network services more agile and provide real-time service assurance, is apparently growing at 60 percent per year, and predicted to reach $2.7 billion by 2019, according to The Rayno Report.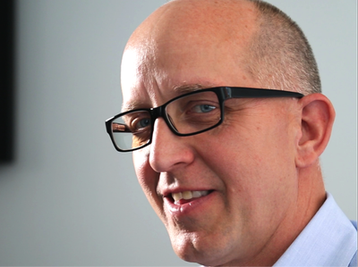 Data center connectivity is fuelling our growth
"The rapid growth of 4G mobile services and data center connectivity are just two factors fuelling service orchestration growth," said Ed Ogonek, president and CEO of CENX in a conversation with DCD. "Our strength is that we are end-to-end and have essentials such as continuous audit capabilities within our service orchestration offering."
CENX Cortx Service Orchestrator simplifies end-to-end management of services through automation of fulfillment and assurance tasks, using network big data for SLA management, to serve the cloud data center market, where enterprise demand for connectivity services is massively on the rise to bridge private and public clouds.
The company has signed up customers including two of the USA's top mobile operators last year, one of which is using the product to provide real-time performance assurance of its mobile backhaul network. CENX hopes to have more named contracts, but already has CoreSite Reality Corporation which uses Cortx in its Open Cloud Exchange, to give customers  a self-serve online portal to provision Ethernet connectivity. 
Ogonek said: "We are seeing tremendous demand worldwide for our Cortx soluion, delivering tangible value in today's networks and empowering the evolution to virtualized networks and services with NFV and SDN."