The St. Marys Area School District voted to approve a tax exemption for a Cirrus' proposed 4 million square foot, $1 billion data center park in Fox Township, Elk County, Pennsylvania.
Creating a 'Keystone Opportunity Zone' would provide a decade of local and state tax breaks, but Cirrus is also considering nearby Girard Township as a potential location.
Still has a way to go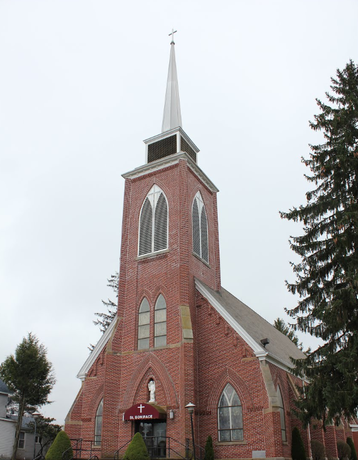 The unanimous vote for the KOZ came after Cirrus CEO Margaret Guido outlined the plans for a 100 MW project that could create 480 jobs (120 permanent), The Courier Express reports.
Data centers "need land and energy and provide good jobs ranging from grounds keeping and security to electrical and mechanical engineering positions," she said, continuing: "It takes multiple years to build very large data centers, but then they operate quietly and steadily growing forward"
However, Guido noted that the "problem is that the tax structure in Pennsylvania prevents it from attracting this business because our state levies a sales and use tax on equipment," which could total about $60 million in sales taxes for computer equipment alone.
While the KOZ still needs to be approved by the the county and municipality, the School District vote brings Cirrus one step closer to its plans for a 1,400 acre parcel of land in the township near Veolia Greentree landfill.
At the same time, Cirrus is pushing forward with efforts to get a KOZ approved in Girard Township (161km/100miles away as the crow flies), with the township, School District and County Commissioners voting for the tax break.
At the time of application, Guido again complained about current Pennsylvanian tax levels and said that Cirrus hoped to build a park with 4 million sq ft of data center space in the area.
Update: An earlier edition of this article made reference to Cirrus Delaware, a separate company. We regret the error.