Critical infrastructure specialist Schneider Electric has launched a new version of NetBotz, an appliance that combines rack access control and environmental monitoring functions.
NetBotz 250 offers a low-cost, scalable platform that can be equipped with sensors to help reduce energy consumption, protect system uptime, and improve planning and operational performance of a data center.
"Data centers are a strategic asset to organizations and uptime is paramount for ensuring business continuity. As such, we are continuing to see a shift away from reactive toward proactive monitoring to anticipate and stop threats before they happen," said Arun Shenoy, vice president of IT Business at Schneider Electric UK and Ireland.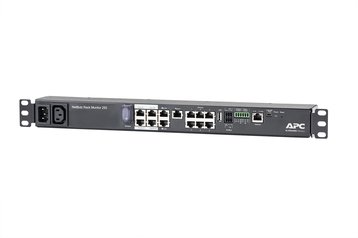 Information is key

NetBotz is a family of server equipment that Schneider inherited with the purchase of APC in 2007. These platforms are placed within the rack to monitor and protect critical IT assets in real-time.
Each NetBotz appliance can be equipped with up to 47 sensors, including wireless sensors for temperature and humidity, and wired sensors for vibration and smoke.
NetBotz is fully integrated with Schneider's StruxureWare data center infrastructure management software.
"NetBotz 250 addresses our customers' needs for a more scalable, affordable, simple and efficient way to proactively keep threats at bay, enabling better, and more comprehensive protection of data centre systems to avoid the cost of downtime and deliver peace of mind," Shenoy added.