Critical infrastructure specialist Schneider Electric has revealed a new version of its Data Center Infrastructure Management (DCIM) software, bringing together some of the existing functionality, introdusing some brand new features and placing more emphasis on hybrid cloud architectures.
EcoStruxure IT is one of the first products from the company to be delivered exclusively as a service, and aims to provide visibility across the entire data center ecosystem, including cloud and edge environments.
It will be rolling out to select geographies over the remainder of 2017 and into 2018.
All about that cloud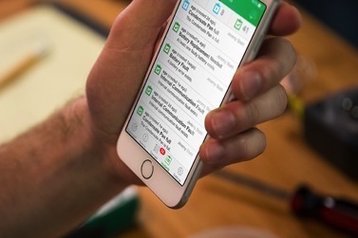 According to IBM, hybrid cloud is now the dominant method of deploying IT infrastructure, and will remain so for years to come. This type of architecture includes a combination of on-premise facilities and public cloud environments, and requires new tools to be managed effectively.
EcoStruxure IT is a vendor-agnostic service composed from several elements - like IT Expert and IT Advisor - that collect information produced by sensors embedded in data center equipment and uses this data for benchmarking, trend analysis and failure prediction.
It can also offer recommendations and insights based on the analysis, helping customers optimize their infrastructure and mitigate risk.
The service is available on a subscription model, and since it is entirely cloud-based, EcoStruxure IT can be accessed on any Internet-enabled device, including tablets and smartphones.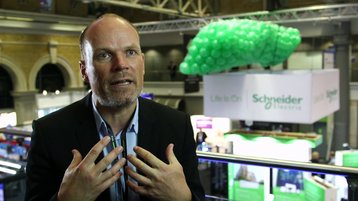 "Now, we dont need to have installations and deployment and additional services in each and every site - you can actually connect as many sites as you want, and you will see them in one environment, in the same user interface, where you can slice and dice everything the way you want," Henrik Leerberg, director for software and digital services at Schneider Electric, told DCD.
"That wasn't possible before."
"Now we can actually mix and match data across sites, so you can start seeing how you benchmark across all of your data centers, and aggregate data in the same place."
"We see this as very attractive to, initially, small to medium enterprises that don't want to spend time and resources on management systems themselves, they want somebody else to do it for them. As long as they can log in, they can see the data and they can react to it, they would really like somebody else - in this case Schneider - to maintain everything in terms of software, making sure it is deployed and updated and scalable, and just runs."
"I think that's a big play for customers of a certain size that have scarce resources, and maybe have a limited facilities team or IT team. This is a good opportunity for them to spend resources on something else, rather than a management system."
Schneider Electric offers a simplified process for existing StruxureWare customers interested in migrating to the new EcoStruxure IT architecture. However, it will not doscontinue any of the current StruxureWare offerings.
The company plans to extend EcoStruxure IT monitoring and management down to the virtual machine level - this functionality will initially be tested in the US market, potentially as early as next year.