Schneider Electric and CDW are to build a data center at the University of Birmingham's new Dubai campus.
The facility will be implemented by system integrator CDW using Schneider Electric's technology. The technology includes Easy Metered Rack Power Distribution Units (Rack PDU), Uninterruptible Power Supply devices, and EcoStruxure IT software. Connected to the University of Birmingham's UK campus, the center will allow rapid data exchange between the two sites.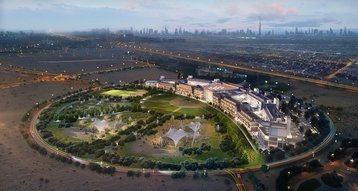 "Our new building has been designed as an 'Smart Campus' - embedded with flexible, cutting-edge technology allowing innovative, multidisciplinary teaching and learning. We aim to deliver a flexible and powerful teaching environment in Dubai that students and staff will enjoy," said Professor David Sadler, Provost at the University of Birmingham Dubai.
"We wanted to create a data center that would be future-proof - supporting our goal of a tech-smart, energy-efficient campus. This data center's performance, efficiency and sustainability will create the platform upon which we will build out our IT systems. By working with CDW and Schneider Electric, our staff, students and academics can enjoy an excellent technology platform that will enhance their campus experience."
CDW was appointed technology partner for the University's new campus in April. The company was tasked with creating a 'high-quality technology environment' for students and staff at the campus, which opened this Autumn.
At the time, Penny Williams, director of Public Sector Sales at CDW UK, said: "The University of Birmingham provides a world-class learning experience and its new Dubai campus will be no exception. We look forward to working with the University and our technology partners to provide a truly best-in-class digital experience for students and faculty."