SCC is a UK-based company which has been a quiet success over the past few years. It is now taking more of a center-stage role in UK IT from its Birmingham headquarters where it has recently announced expansion plans.
SCC designs, supplies and integrates IT for leading public and private sector organizations across Europe. The business is the technology division of Rigby Group PLC and has a turnover of over £1.5bn with over 75 offices in the UK, France, Spain and Romania and over 5,000 employees. 
What makes the company different, and worth examining, is not the development of the group from its humble origins as an IT reseller, but the quality of the management team, the competitors it is edging out of the way and the ambitions it has. It is not easy to build a company out of 75 acquisitions – in fact it is very difficult to do this and keep the integrity and culture of the original entity. Culture is something it is very difficult to transplant or to import properly. However SCC has managed to do both succesfully and its plans for continued expansion through acquisition look promising.
SCC's key focus is on speed, safety and security of delivery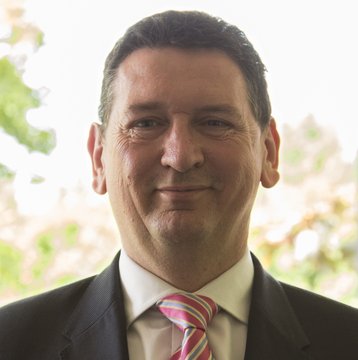 SCC's key focus is on cloud-delivered managed services for the mid-market and it is building strong credentials in this space with customers such as WH Smith, Gist, Samworth Brothers, HM Revenue and Customs, Department for Work and Pensions and Highways England.
Mike Swain, managing director, SSC said: "We aim to remove the complexity of moving to the cloud by joining all the dots for the customer between the data center and the outside world." He mentioned shadow IT as one of the problems they were helping customers with. The fact that the company specializes in infrastructure puts it in a very good place for the new direction – making it the leading provider for the important mid-market spot.
SCC's investment in Fluidata allows it to provide high-speed connectivity in a Government-accredited secure data delivery solution. Fluidata provides Layer-2 and Layer-3 delivery using a wide selection of technologies including DSL, EFM fiber and many more, with its own failover/aggregation technology. This enables the company to provide the mid-market with fast and secure interconnectivity between private and public clouds.
Fluidata was identified as a "strategic fit" to SCC, and represents Rigby Group's 14th piece of merger and acquisition activity since hitting the acquisition trail in 2013, and the first in 2015.
The investment is another milestone in the accelerated growth of SCC's services division – with services turnover alone increasing 8% to £148m by the end of September 2014.
At a recent open company briefing Ian Windsor, CIO of UK stationery and newsagent giant WH Smith, outlined why they had moved to SCC. One of the key points the mentioned was that SCC was a good cultural fit for WH Smith and that they had the entrepreneurial spirit and customer credibility to do the job.
"One of the key points for us was the ability to migrate our data successfully from one data center to another," he said. "The crunch came when we had a slight problem during the migration process over an Easter weekend and the SCC team swung into action, kept us fully in touch and solved the problem very quickly. It's only when you see that type of service delivery that you know you've picked the right partner and we were so glad that it happened so early in the process."
Windsor said that they now had a better service level and a better cultural fit. If SCC keep this up, the mid-market will see far more choice in services that can be provided without emplying the services of larger systems integrators.