CesiumAstro, a specialist in phased array technology, has acquired UK start-up TXMission.
The Austin-based firm has enhanced its offering with the transaction, with TXMission specializing in developing software-defined radios and modems for satellites, ground stations, HAPS (high-altitude platform systems), and airborne platforms.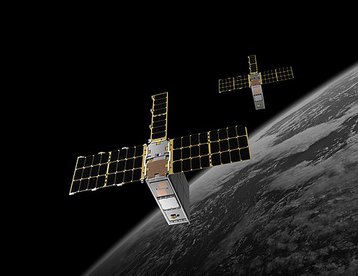 Financial terms of the acquisition were not disclosed, although the deal expands CesiumAstro's footprint into Europe. The new office adds to the ones that the firm has in Austin, Texas; Broomfield, Colorado; and El Segundo, California.
It means that the acquisition of TXMission will provide CesiumAstro with its first UK office, which will help the company as it provides services to its European customers.
"TXMission's modem capabilities are unrivaled, and together we can build a stronger end-to-end communications solution for our customers," said Shey Sabripour, founder and CEO of CesiumAstro.
"Acquiring TXMission provides a foundation for establishing an office in the United Kingdom, where we are investing to grow our presence."
TXMission was only founded in 2018 and will see its Quest and Connect software-defined radios added to CesiumAstro's product lines, with these built for the satellite and ground station markets.
Space News notes that CesiumAstro UK Ltd. was incorporated in August of last year, where five employees are currently based, although this is expected to double by the end of this year.
Optimal Counsel LLP acted as legal advisor to CesiumAstro during the transaction.