T5 Data Centers has announced that its 64-acre, $800 million T5@Colorado campus project has signed up its first customer. The Gazette has revealed that SAP America, the US subsidiary of German software giant, paid $3 million for 9 acres of the campus.
According to the newspaper, as of April, three data centers projects - totaling a possible $855 million in development and equipment costs - are pending at the site.
@Last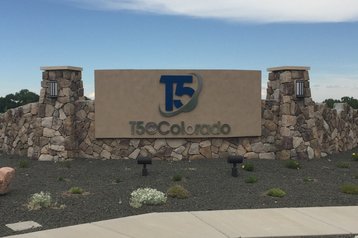 The news comes six years after the project was originally proposed, and T5 hopes that the latest deal will help kickstart investment in the site.
"It's an affirmation of what we have believed all along about Colorado Springs being a premier location for data center development," Vince Colarelli, president and CEO of Colarelli Construction, told The Gazette.
Having SAP "sign as the first occupant of the T5@Colorado campus is a coup for T5@Colorado and offers validation for the data center park location and infrastructure," he added in a press release.
"Now that they have broken ground, we can continue to develop the infrastructure that will be the foundation of future data center success for the T5@Colorado location."
T5@Colorado has dual, independent power feeds, expandable to deliver up to 100 MW of critical electrical capacity. T5 says that plans call for the campus to accommodate up to 15 telecom providers with dual independent routing and low latency.