The San Diego Supercomputer Center (SDSC) has brought its Voyager system online, with the supercomputer now moving into an operational testbed phase.
Voyager is part of a National Science Foundation-backed effort to try out new computing architectures, and features chips developed by Intel subsidiary Habana Labs.
The NSF has also helped pay for other experimental AI systems at other labs, including ones featuring Cerebras, SambaNova, and Graphcore chips.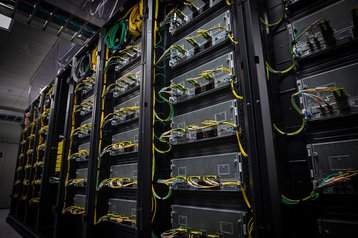 Voyager has 42 Supermicro X12 Gaudi AI Training Systems with 336 Habana Gaudi processors, which are build for large training applications. It also has 16 Habana Goya processors to power AI inference models.
The supercomputer will now enter into a three-year testbed phase, followed by a two-year allocations phase.
"The testbed phase is centered around deep user engagement, whereby select research groups will provide information to help evaluate Voyager's innovative deep learning (DL) hardware, software, libraries and machine learning (ML) application porting and performance," said Voyager principal investigator Amit Majumdar.
The testbed phase will be guided by an External Advisory Board that will help recruit research groups. The project will also hold semi-annual workshops and user forums to share lessons learned.
"The National Science Foundation is delighted to see the Voyager system move into its operational testbed phase," said Manish Parashar, NSF director, Office of Advanced Cyberinfrastructure (OAC).
"Artificial intelligence research is playing an increasingly important role across all areas of science, engineering research and education. Voyager, with its specialized hardware and software capabilities and deep engagements, can be a tremendous resource for the community, providing new research opportunities and driving innovation."
Earlier this month, Habana announced it would launch successor chips to the Gaudi (the Gaudi2) and Goya (the Greco) later this year.