Samsung has built on its existing partnership with NTT DOCOMO, as the Korean Republic vendor gears up to help the operator expand its Open RAN deployment in Japan.
It will see Samsung supporting NTT DOCOMO with a range of Open-RAN compliant radios, which cover all of the Time Division Duplex (TDD) spectrum bands held by the operator.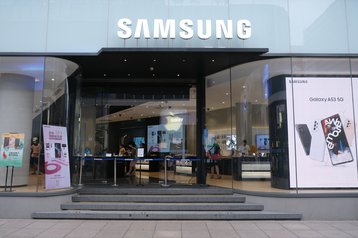 Last year NTT DOCOMO selected Samsung as its 5G network solutions partner, as part of a 5G agreement between the two companies.
Samsung has now added new radios including 3.7GHz, 4.5GHz, and 28GHz — to its existing 3.4GHz radio support for NTT DOCOMO, as part of an effort to support NTT DOCOMO's Open RAN deployment in Japan.
More significantly, for Samsung at least, it's the first time the company has introduced its 28GHz radio.
The radio unit (RU) weighs less than 4.5kg (10lbs), while its compact nature means it can support low power consumption, says Samsung, and can be deployed flexibly.
"Solidifying our global leadership, we will continue to build momentum around our Open RAN innovation and to provide highly scalable, and flexible networks to respond quickly to the evolving demands of our customers," said Masafumi Masuda, Vice President and General Manager of the Radio Access Network Development Department at NTT DOCOMO.