Samsung Electronics has agreed to buy public and private cloud provider Joyent. The deal gives the company its own cloud platform that it says is capable of supporting its growing array of mobile and Internet of Things (IoT) products, as well as cloud-based software and services.
Financial terms of the deal were not disclosed, and the transaction is subject to the usual regulatory approval.
Joy at Joyent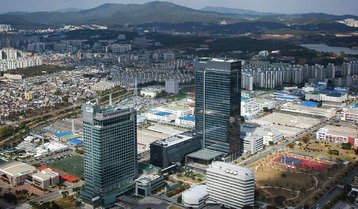 "We are happy to announce that Joyent is adding the scale we need… Samsung will become an anchor tenant for Joyent's Triton and Manta solutions, and will help fuel the growth of our team and the expansion of our worldwide data center footprint," said Joyent CEO Scott Hammond.
Samsung was particularly interested in Triton, Joyent's Containers-as-a-Service (CaaS) offering and Manta, its Storage-as-a-Service (SaaS) solution, Joyent CTO Bryan Cantrill said.
Samsung Electronics' CTO of mobile communications Injong Rhee added: "In Joyent, we saw an experienced management team with deep domain expertise and a robust cloud technology validated by some of the largest Fortune 500 customers." 
David Eun, president of Samsung's global innovation center continued: "Joyent is a great example of a leading and disruptive technology company that will make unique contributions to Samsung while benefitting from Samsung's global scale and reach."
Joyent is perhaps best known for being the company that incubated and grew the software development platform Node.js, with the runtime environment now one of the most popular programming tools in use.
On top of offering cloud services, Joyent helps customers build systems in their own data centers, something it is currently doing for Adobe and Telefónica.