Korean giant Samsung is applying to join the Seoul Metropolitan Government's data center establishment project.
Worth 11.5 billion won (US$10.01M), the new cloud data center will serve as a hub to replace older hardware with new x86-based cloud systems by 2020. It will serve to integrate five network offices and will also entail establishing an integrated security control system. Bidding closed at the end of June.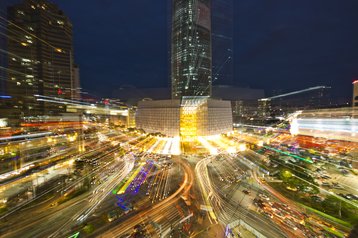 Open to conglomerates
Samsung SDS, a subsidiary of the Samsung group for providing information technology services, applied to join the project, and the bid will see it competing with the likes of LG CNS and SK Holdings C&C.
This is the first government project to address the latest network technologies combining big data, mobile, cloud and the Internet of Things, that will accept bids from conglomerates, according to a report from the Korea Times.
Samsung SDS had mainly stayed out of public and financial service sectors system integration projects since 2013, following revisions to the law to limit conglomerates from joining forces to for public IT project.
Unsurprisingly, the move has sparked speculation that Samsung SDS is now open to seeking business opportunities in these areas.
"We are considering the bidding as a way to make use of our technologies and IT services in the public and financial sectors," said a Samsung SDS spokesperson.
"We are seeking for a part of the project by providing IT solution services. We would have not considered the bidding if the project was about establishing a system or infrastructure as a whole."