OpenAI co-founder Sam Altman has been fired as CEO of the artificial intelligence startup.
The board said that it "no longer has confidence in his ability to lead" in a statement that did not disclose specifics.
Mira Murati, OpenAI's chief technology officer, has been named interim CEO effective immediately, with a search underway to identify a permanent successor.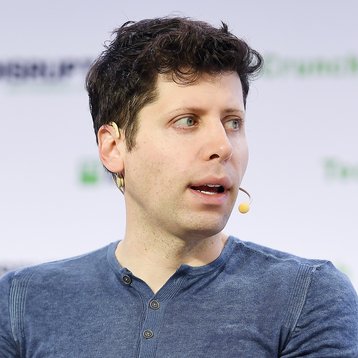 "Mr. Altman's departure follows a deliberative review process by the board, which concluded that he was not consistently candid in his communications with the board, hindering its ability to exercise its responsibilities," the company said in a blog post.
"The board no longer has confidence in his ability to continue leading OpenAI."
The board said that the company remained committed to its mission of ensuring "that artificial general intelligence benefits all humanity."
The board consists of OpenAI chief scientist Ilya Sutskever, independent directors Quora CEO Adam D'Angelo, technology entrepreneur Tasha McCauley, and Helen Toner, the director of strategy at Georgetown Center for Security and Emerging Technology.
Greg Brockman will continue to remain president of the company, but will step down as chairman of the board. Update: Brockman has quit the company.
The exact communications issue was not disclosed. On Twitter (also known as X), Altman said: "I loved my time at OpenAI. It was transformative for me personally, and hopefully the world a little bit. most of all I loved working with such talented people. will have more to say about what's next later."
Altman helped cofound the company in 2015, initially with a pledge to develop artificial intelligence openly and not for profit to stop tech giants from controlling the future of AI.
OpenAI then raised billions from Microsoft starting in 2019, creating a for-profit subsidiary and licensing its technology through Microsoft Azure.
In late 2022, the company launched ChatGPT, starting a gold rush in generative AI development and investment.
The impact of the platform thrust Altman into a global spotlight, with the exec meeting world leaders and becoming a thought leader in AI development and regulation.
He led the keynote at OpenAI's DevDay conference last week.
Update:
Altman said on Twitter: "If I start going off, the OpenAI board should go after me for the full value of my shares." Altman does not own any shares in the company.
Co-founder Greg Brockman said that he quit, adding a brief third-person timeline of events on Twitter: "Sam and I are shocked and saddened by what the board did today.
"We too are still trying to figure out exactly what happened. Here is what we know:
"Last night, Sam got a text from Ilya [Sutskever, OpenAI co-founder and chief scientist] asking to talk at noon Friday. Sam joined a Google Meet and the whole board, except Greg, was there. Ilya told Sam he was being fired and that the news was going out very soon.
"At 12:19pm, Greg got a text from Ilya asking for a quick call. At 12:23pm, Ilya sent a Google Meet link. Greg was told that he was being removed from the board (but was vital to the company and would retain his role) and that Sam had been fired. Around the same time, OpenAI published a blog post.
"As far as we know, the management team was made aware of this shortly after, other than Mira [Murati, CTO] who found out the night prior.
"The outpouring of support has been really nice; thank you, but please don't spend any time being concerned. We will be fine. Greater things coming soon."