Cloud software giant Salesforce has signed a twelve-year deal to buy 40MW of wind power in West Virginia - which amounts to more energy per year than its data centers used in 2015.
Salesforce has signed a so-called "virtual power purchase agreement" (vPPA) with Canadian renewable energy provider Enbridge, which commits it to buy 125,000MWh of energy each year from a wind farm which is expected to become operational at the end of 2016. Salesforce has committed to eventually use 100 percent renewable energy throughout its operations, and has joined the RE100 group to publicize the fact.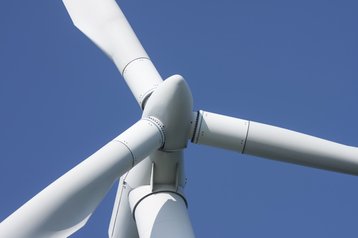 Green sales?
The "virtual" PPA is needed because Salesforce does not own or power its own data centers, leasing space in various facilities round the world. Under the agreement, announced in a blog by Salesforce director of sustainability Patrick Flynn, Salesforce will buy renewable electricity to offset that used in its data center operations. 
Salesforce chose to do the deal in West Virginia, because the grid there "currently powers the majority of Salesforce's data center load," Flynn explained.
"This region also happens to be a particularly dirty part of the US electricity grid, with much of its production coming from coal," he continued. "We're proud that renewable energy projects like this one are shifting our global economy away from reliance on fossil fuels."
Although Flynn did not mention Enbridge or name any actual wind farm on his blog, but he apparently named the Canadian provider to Heather Clancy at Fortune magazine. And Enbridge has recently signed to buy a 100MW wind project in Grant County, West Virginia due to start providing power in December 2016, which seems most likely to be the plant in question. 
The New Creek Wind Project, which will have 49 Gamesa G97/G90 wind turbines, was developed by EverPower Wind Holdings, and sold to Enbridge for around $200,000. Enbridge says its output will be around 103MW, while EverPower's site says it will be about 98MW.