Swiss colocation provider SafeHost is set to open a facility that it hopes will eventually become the country's largest data center. The site is located in the municipality of Gland, between Lausanne and Geneva.
Once fully built out, the carrier-neutral data center will offer 40MW of critical load capacity, with 14,000 sq m (150,694 sq ft) of technical space. The remaining 9,000 sq m (97,000 sq ft) will be used as offices.
Planning ahead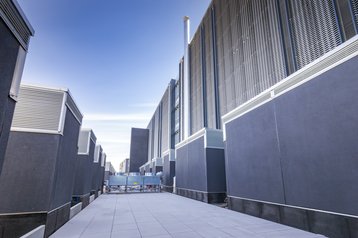 The data center will be deployed in 2,000 sq m (21,527 sq ft), 4MW increments "every 18 months," SafeHost CEO Gerard Siskias told letemps. The first phase will be made accessible to customers this summer.
The facility will be SafeHost's third in the country, after the Plan-les-Ouates site near Geneva, which was launched in 2002 and another in Avenches, which was formerly owned by Yahoo before the company stopped operating in Switzerland last year. The Geneva facility is currently running at 75 percent capacity.
SafeHost stated that all three of its facilities run on renewable energy, and that it worked closely with national and regional energy authorities in building its latest data center to ensure it was fully compliant with the Swiss government's energy goals. 
Siskias added that given the country's vulnerability to cyberattacks - such as those perpetrated last year on a number of firms and institutions, including defense contractor RUAG and the conservative Swiss People's Party (SVP) – offering the possibility of redundancy to existing clients had been one of the main drivers in the decision to open another data center.