Sabey Data Centers and Q9 Networks are partnering to offer colocation and related services across both the United States and Canada.
Seattle-based Sabey and Toronto-based Q9 with market each other's products in the two regions, with sales teams at each firm being retrained.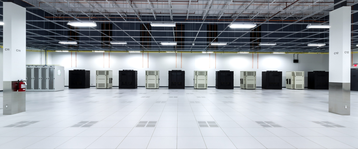 Synergy
"Our partnership with Q9 allows data center customers and prospects to have immediate access to resources in major technology markets in the U.S. and Canada," said Sabey CEO John Sabey.
"We believe that there will be strong demand from the financial services and energy sectors, especially with oil and gas producers who operate in both countries."
Karen Sheriff, CEO of Q9, added: "We see an immense amount of synergy between ourselves and Sabey. Our customers are now able to leverage the same high quality mission critical facilities North and South of the US/Canadian border."
Starting immediately, the deal gives Sabey access to Q9's colocation and wholesale data center spaces in Toronto, Calgary, and Kamloops. Equally, Q9 can now market Sabey's more than three million square feet of mission critical space in Washington State, Virginia and New York City.