The first of three buildings at Sabey Data Center Properties' campus in Ashburn, Virginia is fully operational, with the anchor tenant set to move in immediately. 
At full build out, Intergate.Ashburn will be a 900,000 square foot (83,612 sq m) and 70+ megawatt campus. The first building - Building C - offers 138,170 square feet (12,836 sq m) of rentable space and 7.2MW of IT capacity.
Virginia, again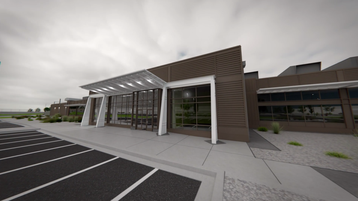 Sabey did not reveal the identity of the first client, but said that it will occupy a 1.8 MW, 11,988 sq ft (1,113 sq m) quadrant at Building C.
"Enterprises and institutions around the country want a data center presence in the Washington, D.C. corridor, a densely populated hub ideally situated to serve the East Coast population and with an aggregation of carriers that make Virginia virtually indispensable to many data center users," Sabey president Robert Rockwood said.
Cameron Richardson, director of leasing at Intergate.Ashburn, added: "The Intergate.Ashburn campus already is served by seven fully operational carriers, with additional carriers in the pipeline. Services available today include dark fiber, cloud on-ramps, direct internet access DIA) and point-to-point circuits.
"Our objective is to provide a broad choice of carriers and services to support our customers' business models with flexibility and efficiency."
Sabey joins a whole host of data center firms in Virginia, including Iron Mountain, COPT, Infomart Data Centers, DBT Data, H5 Data Centers, RagingWire and Equinix.
On the horizon are CoreSite's Sunset Technology Park data center expansion, CyrusOne's Sterling campus, and Digital Realty's Northern Virginia campus.