Privately-owned American colocation provider Sabey Data Centers has closed a financing transaction led by TD Securities, consisting of a $425 million five-year loan and a $250 million five-year revolving credit facility.
The loan will be used to refinance existing property-level debt into a corporate facility, while the $250m will be spent on capital expenditure for data center development and strategic initiatives. In particular, the company plans to expand its data center locations in Northern Virginia and Central Washington.
An active market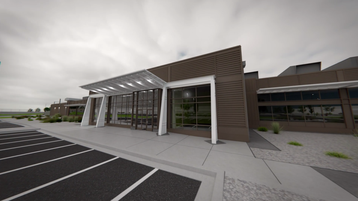 "From a strategic perspective, this transaction will provide the capital we need to stay ahead of market conditions," Rob Rockwood, president Sabey Data Centers, said.
"The data center development market is extremely active, especially with prospective tenants who are demanding large blocks of inventory as a condition for entering into a lease deal. The leasing paradigm has changed.
"Up to the recent past, data center users would move onto a campus and then build out incrementally, on an 'as needed' basis. This is no longer the case."
Ed Kim, director of TD Securities, added: "TD Securities is pleased to have had the opportunity to work with Sabey Data Centers on this financing transaction.
"Management has done an excellent job of executing on their investment thesis and we are excited to provide the company with ample financing capacity to support their next wave of expansion and organic growth. We look forward to continuing to support the company's strategic growth initiatives moving forward."
Sabey Data Centers is a joint venture between Sabey Corporation and National Real Estate Advisors. It operates four data centers in Seattle, Quincy, Columbia, Manhattan and Ashburn.