Colocation provider IXcellerate has obtained $15 million in a convertible loan from Goldman Sachs to finance the expansion of its campus in Moscow.
The company says additional funding will be spent to create Russia's third largest commercial data center, with 2,185 racks under management.
Goldman Sachs has become the third key stockholder in IXcellerate, following strategic investments by IFC and Sumitomo Corporation. The bank will hold approximately 25 percent of the shares following conversion.
"Our main competitive advantages are infrastructure quality and full transparency of our business as well as the highest level of customer service. In the nearest future, we are planning to expand further and rely not only on organic market growth and new investments, but also considering merge and acquisition opportunities," said Guy Willner, CEO and co-founder of IXcellerate.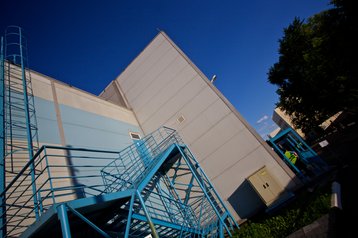 Room for maneuver

IXcellerate is a business with data centers in Russia but its headquarters are in London. Its 15,000 square meter Moscow One campus was opened in 2012, and currently offers enough space to host 3,000 racks, with a choice of more than 30 network operators. Its customers include foreign organizations like Thomson Reuters, Orange Business Services, Telia and NTT Communications.
Earlier this month, IXcellerate announced that the campus would be expanded by 1,000 racks. The expansion will be co-designed with the Uptime Institute, as the company aims to achieve Tier III certification for the entire site.
Now, IXcellerate has revealed additional information: the expansion will actually involve 1,450 racks across two new data halls, with 20 percent of this capacity already been pre-leased.
According to iKS-Consulting, the Russian commercial data center market saw $250 million in revenues in 2016, growing by 21 percent year-on-year in rouble terms.
"New significant international investments will have a positive impact on the growth of the Russian commercial data center market," said Dmitry Bederdinov, analyst at iKS-Consulting.
"Large and resilient data centers with enough resources to come up with competitive bids will have the advantage in terms of customer service and overall sustainability. IXcellerate's new 1100-racks data hall will become the largest in Russia, allowing the company to substantially strengthen its market positions".
The Russian press had another take on the news: according to business daily Commersant, the investment could be seen as a bet on the effects of the 'Yarovaya law' - a set of amendments to Russia's anti-terrorism laws that require companies to store citizen data within the nation's borders, and thus potentially call for a large number of new data centers.