Root Data Center plans to build two more data halls at its MTL-R2 facility in Montréal, adding 6MW of power capacity to the 20MW site.
One of the halls is set to open this month, with the majority of the available power capacity already pre-sold to customers. The second hall is expected to open in late summer.
Growing its roots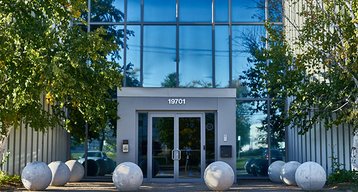 "Root's ability to expand and rapidly deploy capacity for our customer allows them to grow their operations as quickly as they need to support the massive acceleration of cloud growth in Canada, and technology sector growth in Montréal," AJ Byers, the company's president and CEO said.
"As the demand for data center solutions in Montréal continues to rise, our ability to effectively expand infrastructure, power and space in short time frames not only benefits our customers, but the region's tech ecosystem and the city's economy."
The company says that the 175,000 square foot (16,260 sq m) MTL-R2 facility is Canada's largest wholesale data center. The site was also the first to try out artificial intelligence software developer Litbit's technology in a data center.
Last year, Root installed artificial persona Aiex to increase uptime, with an end-of-period analysis of the results expected in December 2018.
Root also operates the smaller 16,000 sq ft (1,486 sq m) MTL-R1 data center in Montreal, with 5MW of power capacity.