Canadian colocation provider Root Data Center has secured CA$90m (US$69.83) in financing from Goldman Sachs, which it says will allow the company to enter new markets and expand its existing facilities.
Root, which is backed by private equity investment firm Abry Partners, already owns two data centers in Montreal metro.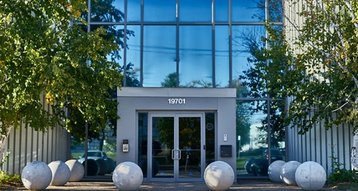 Putting down roots, planting more seeds
Root's first data center is a 16,000 sq ft facility with 5MW of capacity, and the second has a total floor space of 175,000 sq ft, able support IT loads of up to 50MW across its nine data halls.
The company promises record deployment times and rack densities of up to 40kw.
It states that for 329 days a year, it can rely on its free air cooling system, which draws cold air from the outside and cools server exhaust by pulling it through a specially designed wheel - a Kyoto Wheel - which is wrapped in aluminum foil.
AJ Byers, Root Data Center president and CEO, said that the funding "improves Root's financial strength and long-term stability, enabling the company to enter new regions and markets, complete facility expansions, and properly invest in capacity to better serve demand from growing business sectors such as the retail segment."