Data center analytics firm Romonet has announced a shuffle, moving its chief operating officer (COO) into the CEO role while appointing a new chairman of the board. Founder Zahl Limbuwala is moving to a board role.
Danny Reeves, now the CEO, served as Romonet COO for two years, and before that was CIO at Balfour Beatty for five years, The new board chair, Rick Skett, is returning to Romonet, after previously serving as head of marketing and chairman. Before that, Skett had a 30-year career at Intel. Romonet says the changes are being made as the company gears up to support large customers it acquired in 2016.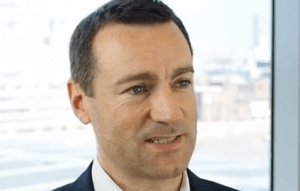 New challenges
"The company faces new challenges as its brand strength continues to grow," said Reeves. "While our commercial focus will continue, our prime objective is delivering the highest quality analytics and business information to our customers who are rapidly expanding their global data center estates and require long-term predictive financial and operating performance models."
Romonet models the energy and financial costs of a data center, using a process patented in Japan, with other patents applied for. Energy is the main operating cost of a data center, so Romonet follows the electrical and mechanical supply chain all the way up from the utility feed to the application software.
Limbuwala has described it as a data center version of "activity based costing", the approach factories and supermarkets use to understand exactly the cost of producing and delivering each product on their shelves. Romonet aims to use analytics and machine learning to provide a similar visibility into the costs of every unit of processing resource.
"This marks the next stage of Romonet's evolution, and the market's investment in predictive analytics," said Limbuwala. "We have proven to both save money and energy while increasing performance and it is exciting to now be delivering this service to the companies that underpin global data center innovation."
Technologically, Romonet's focus is apparently not changing. Liam Newcombe remains as CTO.