The Romanian government says it has experienced cyberattacks from a Russian source today (Friday 29 April).
Websites belonging to public institutions, including the government and the Defence Ministry, were hit by denial of service attacks, starting at 4am local time and believed to have originated within Russia. The Russian Killnet hacking group claimed responsibility, according to Romanian government sources.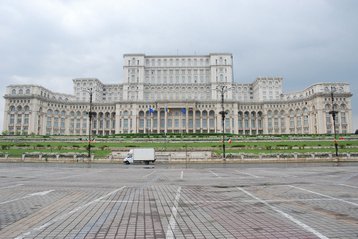 Although the government expressed confidence that the attacks could be repulsed, at the time of writing, Internet outage sites reported that gov.ro (the main government site) as well as the National railway site (cfrcalatori.ro) were both down, while the Defense Ministry (mapn.ro) was still live.
According to a government press release: "This morning, accessing the sites gov.ro, mapn.ro and politiadefrontiera.ro [Border Police], cfrcalatori.ro [National RailRoads] and the financial institution's websites were affected by a series DDoS cyber attacks."
The release said experts were working to keep sites live and identify where the attacks came from.
The Defense Minitry said its site continued working although it could not be accessed for a time, and also assured the public that the site did not contain sensitive or classified information so no information was extracted.
The attack was labelled 'symbolic' by Defence Minister Vasile Dincu: ""Such attacks exist on government sites even without an ongoing war. Our cyber security divisions are ready. Episodes like this are also from amateurs. Some are institutionally orchestrated."
Russian hackers had a busy day - they also attacked Czech news stits, including Czech Televition, and Czech Radio.
Russian hacker group Killnet claimed responsibility for the Romanian attack, the Romanian Intelligence Service said. Killnet threatened Czech media earlier this week, and has executed similar attacks in the past.