Swiss cabling specialist Reichle & De-Massari (R&M) has appointed networking industry veteran Michiel Panders as its general manager for the European region.
Panders will be in charge of the European market, excluding the DACH countries - Germany, Austria and Switzerland.
"I have always seen R&M as a company with high quality products and solutions. And I'm looking forward to working together with my team to excite our customers with R&M's infrastructure solutions – connectivity that matters," he said.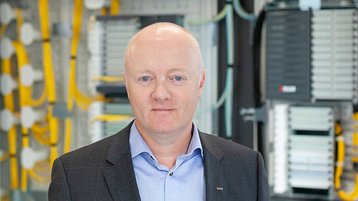 New blood
R&M is a family-owned business based in the town of Wetzikon, near Zurich, that has been making cables for the telecommunications industry for the past 50 years.
Going forward, the European business will be managed by Panders, who previously spent 17 years in various management positions at Cisco, with his last job involving direct sales to Amazon and AWS.
"I am delighted to have Michiel Panders on board of R&M," said Michel Riva, CEO at R&M. "He brings with him a significant amount of experience in building key customer relationships and winning teams. We are very much looking forward to working with Michiel to accelerate growth in our three key market segments LAN, Data Center and FTTx."