A new space startup has put out a tender for the delivery of 600 satellites for a new constellation.
Rivada Networks subsidiary Rivada Space Networks has submitted a request for proposals (RFP) for the procurement of 600 low earth orbit (LEO) Ka-band communication satellites.
Munich-based Rivada is aiming to launch the LEO satellites 1,050km above the surface from 2024 until mid-2028.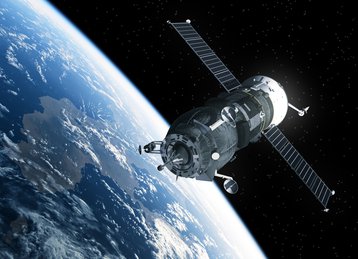 Global coverage of the satellites is expected by 2026, with the company expecting to select a prime contractor for the space segment, parts of the ground segment, and system integration for the LEO constellation by the end of this year, as the company also selects a launch service provider.
Rivada Space Networks GmbH was only formally launched in March of this year and was formed by Irish wireless technology entrepreneur Declan Ganley. It's part of the Rivada Networks Group which specializes in wireless technology.
The company announced plans for the fleet the same month after acquiring majority control of Trion Space, a Liechtenstein company that owns spectrum rights with the ITU.
Ganley formed the company to create a "unique solution for secure, global, end-to-end enterprise and government connectivity", which he said will respond to specific needs that are not currently being met.
Rivada's network will operate like an optical backbone in space and will use lasers to interconnect satellites and deliver an ultra-secure and highly reliable global data network for business operations, with the firm targeting the telecom, enterprise, maritime, energy, and government services sectors.
"This is a unique satellite network in terms of security, speed, and global reach," said Ganley, who called the RFP an "important milestone" for the business.
"Our constellation in combination with our patented Open Access Wireless Market Platform allows us to offer a network with unprecedented flexibility. It will be instrumental in driving the next leg of the ongoing communications revolution," he added.
"Having recently joined the ITU Partner2Connect digital inclusion initiative and the EU's multi-stakeholder Secure Connectivity Program, we are committed to providing a secure communications infrastructure like no other for government and enterprise."
Capacity Media reports that the 600 satellites which each weigh 500kg and will be networked in a mesh, with 2,400 optical inter-satellite links.
The company has employees based in Munich and Berlin, Germany, and currently employs 60 people with plans to expand this figure to 100 by the end of the first quarter in 2023.