German infrastructure giant Rittal has joined the Open Compute Project (OCP) as a Gold-level member.
The company has been developing OCP-compliant racks and cabinets for several years. Now, it will be able to participate in the early design and planning stages, aiming to offer open source hardware to non-hyperscale customers.
"We are very proud to now be an official Gold member of the Open Compute Project. This now formalizes Rittal's commitment to the Open Compute movement and allows us to offer our OCP products to the general market," said Jason Rylands, global director of Data Center and Open Compute at Rittal.
Community decision making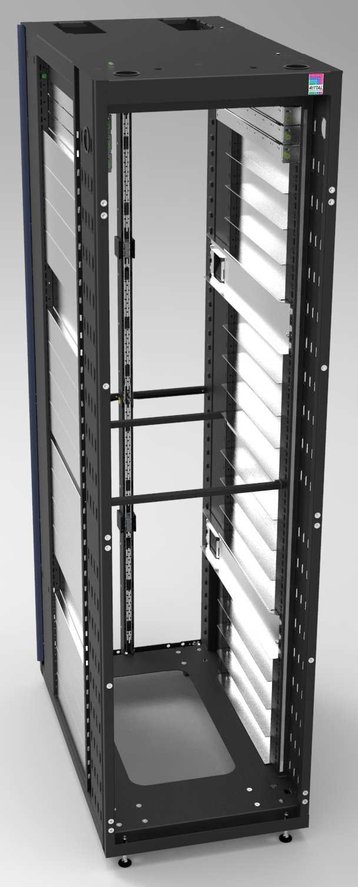 The Open Compute Project was established in 2011 under the leadership of Frank Frankovsky, as Facebook was redesigning its data center in Prineville, Oregon. After the facility was complete, Facebook decided to openly share standardized infrastructure designs for components such as compute nodes, storage servers, network switches and even specialized racks.
So far, the OCP has attracted hundreds of corporate-level members, including heavyweights like Microsoft, Apple, HPE and Cisco. Now, this list also includes Rittal, which manufactures more server racks than any other company in the world.
Rittal said it is committed to helping OCP strengthen its ecosystem and foster innovations for both existing hyperscale data center standards and the evolving requirements of smaller customers that are looking to leverage OCP.
Gold-level membership will enable the company to be nominated for project leadership, take part in voting, and submit contributions to be recognized as both 'OCP-Accepted' and 'OCP-Inspired'. Rittal will also receive discounts on OCP training and certification.
"Rittal has been actively engaging the OCP community for the past few years, and OCP is excited to welcome Rittal, a global manufacturing giant, as a Gold member," said Amber Graner, operations director and community manager at the OCP Foundation.
"The Gold membership is an important step forward allowing us to solidify ourselves as a key member of the community," added Andrew Gill, vice president of engineering at Rittal CSM UK.
On February 14, Rittal is organizing a conference in Reeuwijk, Netherlands, to foster the knowledge transfer regarding OCP. The company is also attending the upcoming OCP 2017 Summit in Santa Clara, California, that begins on March 8.