Illinois-based cooling vendor Rittal claims its new invention could slash energy consumption by 70 percent in data center functions.
The launch of both a new type of nano-coated condensor technology and a controlled-speed fan and filter range could help slash power bills for industrial scale IT consumers. The announcement of the new NEMA Type 3R Air Conditioners and EC Speed Control fan and filter units are designed to help facilities managers to cope with escalating electricity and water consumption.
The commitment to cost cutting and energy efficiency is important when the industry is coming under increasing scrutiny, according to Glenn Wishnew, Rittall's product manager, as a delegation of engineering experts is due to discuss the UK's infrastructure crisis at the Royal Society in May. 
"The Speed Control and Type 3 continue our commitment to [customers'] energy-efficiency, cost-reduction and sustainability goals," said Wishnew. 
Fan-and-filter units with electronically commutated (EC) motors lower energy consumption and extend service life, according to Rittal. The new units will offer continuity as they work with larger models from the TopTherm EC fan-and-filter unit range. The speed control and monitoring options will make them easier to incorporate in an EC motor, said Wishnew.
Set point for cooling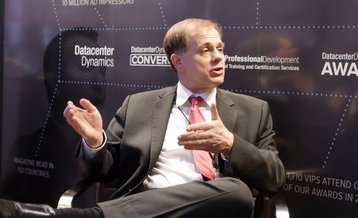 The key is to cut the demand for cooling and the required fan speed. This can be achieved by re-examining the comparison between the sensed temperature inside the enclosure and the set-point temperature on the device, says Rittall.
Closer monitoring of the status of fans will bring further economies, according to Rittal.  The new unit's visual display and alarm relay will help remote monitoring to eliminate incidents of temperature escalation, fan defect, cable break and sensor failure, claims the vendor.
Meanwhile the new NEMA Type 3R will bring better air conditioning to installations in the oil and gas industries, as well as other challenging environments such as mining, paper and pulp, water and wastewater, food and beverage and pharmaceuticals.
 The units' performance advantages are created by a new nano-coated condenser, a 5µm thick ceramic coating that loses none of its cooling capacity as it gets covered in grime, needs no solvents in cleaning and requires less maintenance. The result is a higher energy efficiency ratio and lower maintenance costs.