The Santos Dumont supercomputing cluster, one of the largest in Latin America, has been switched off since May, as the state government of Rio de Janeiro goes through what it has now declared is a state of "financial calamity".
The supercomputing cluster, based at the National Laboratory for Scientific Computing (LNCC) in Petropolis, was only opened in January but it has been disconnected for the last two months, because the Rio state government has not paid an electricity bill which would amount to about $150,000 (R$500,000) per month, according to a report on DatacenterDynamics.es.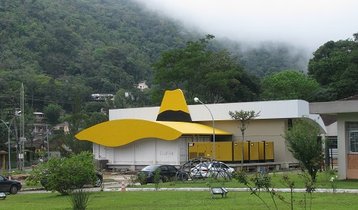 Among other things…  
The idle supercomputer may be a small worry for the Rio state government, which is only a few weeks away from hosting the Olympics, but is on the brink of bankruptcy, recently calling for federal support to stave off a "total collapse in public security, health, education, transport and environmental management".
According to local media reports, the state Ministry of Finance has issued an adjustment plan reviewing budgets for science and technology alongside other government costs, and has not picked up the bill for the supercomputer. 
In response, Augusto Gadelha, director of LNCC, said the system could not be paid for. It has been reported that the power needed to run the system would swallow up 80 percent of the center's remaining budget.  
The Santos Dumont cluster has a capacity of 1.1 petaflops, delivered by three systems, the CPU, GPU and hybrid. The GPU alone can provide 456 teraflops and ranks 476th in the Top 500 supercomputers in the world. 
The system is switched off indefinitely, and questions have been raised over whether the water-cooled system, will deteriorate if left out of service for a long time.  
The loss of the system will hit Brazilian research hard: it was actively working on six projects, with another 75 large jobs in the pipeline. 
One of the tasks the supercomputer was supporting was a genetic mapping of the Zika virus, which is currently a huge public health concern in Brazil in the lead-up to the Olympics.
This article is based on reporting from DatacenterDynamics.es