American government agencies continue to struggle with the efforts to reduce their data center footprint, as required by the terms of the Data Center Optimization Initiative (DCOI).
In a survey conducted by public sector publication MeriTalk, fewer than 20 percent of IT managers at participating agencies said they would have been on track to meet the original DCOI deadline of September 2018.
The deadline has since been moved to 2020 – the decision was supported by 69 percent of respondents - but government bodies need to improve their efforts if they are to reach the ambitious targets of eliminating 25 percent of 'tiered' data centers and 60 percent of 'non-tiered' facilities.
Killing in the name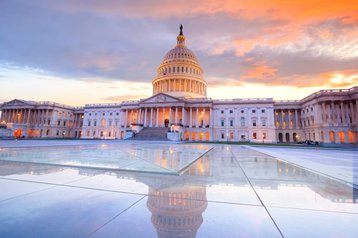 DCOI is an addition to the Federal Technology Acquisition Reform Act (FITARA), set out by the Obama administration in 2014 and aimed at improving efficiency, cost-effectiveness and security of federal data centers.
The MeriTalk study, sponsored by ViON and Hitachi Vantara Federal, looked at the progress made in the three years since the initiative was announced. According to the results, just three in ten federal IT managers were "very satisfied" with their agency's modernization efforts to date.
At the same time, 77 percent of participants said they believed that the Modernizing Government Technology (MGT) Act, signed into law in December, would help them meet their DCOI goals.
The study found that DCOI has been quite successful in moving organizations to the cloud: 64 percent of respondents said their agency's data center acquisitions were beginning to shift towards utility-based or pay-as-you-go models.
It also found that 67 percent of IT managers who were "very satisfied" with their modernization progress had implemented DCIM solutions, compared to just 30 percent of those who were "not very satisfied."
"The agencies making the most progress are laying the foundation for a flexible hybrid cloud environment," said Jeff Henry, president at ViON. "They are implementing highly-scalable hyperconverged infrastructure. Many are using a Data Center as-a-Service model to reduce upfront costs, implementation risk, and complexity."
But the goal to reduce the number and cost of federal data centers is just one of the aspects of DCOI: the framework also requires government agencies to embrace new tech and improve their security posture. According to MeriTalk, just 39 percent of responders gave themselves an "A" for data center security, and 10 percent gave their data center an "A" for ability to support emerging technologies.
"Being able to integrate and optimize these emerging technologies will provide critical data intelligence allowing our customers to increase their speed to mission success," commented Dave Turner, president and CEO at Hitachi Vantara Federal.
To meet the DCOI goals, the report recommends agencies ensure that their data center modernization strategy is applied agency-wide, create a modernization leadership team, and develop a formal vision for their future data center.