The data center precision air conditioner market in the Asia Pacific region is set to grow at a compound annual growth rate (CAGR) of 9 percent in the next four years, according to a report by analyst firm Technavio.
This places the APAC market ahead of EMEA, but behind the Americas.
"Comfort cooling used in data centers is ineffective due to increased heat density at rack and concerns over power consumption. This has led to the increased amount of precision air conditioners. Almost all data centers in this region involve the use of precision air conditioners," said Abhishek Sharma, a lead data center research analyst at Technavio.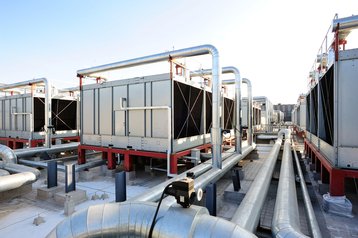 Big in Japan
According to Technavio, cooling systems consume up to 40 percent of total data center power intake. But heat densities in data centers continue growing as a result of trends like high-performance computing and virtualization, placing even more emphasis on cooling efficiency and innovation.
In the next few years, this will be especially important in the Asia Pacific region, which in Technavio's terminology also includes China.
According to the report, the precision air conditioner market in APAC is expected to grow 36 percent by 2021, boosted by increasing demand for data center space and the need to reduce costs. The top vendors expected to benefit from this windfall are Airedale, Climaveneta, Vertiv, Schneider Electric and STULZ.
Researchers also noted that many countries in APAC are likely to suffer from shortages of power availability by the end of the forecast period.
To calculate the market size, Technavio considered the revenue generated from the sales of precision air conditioning units among new data centers and data centers that will undergo renovation during the forecast period.