Research by American server manufacturer Supermicro suggests that corporate data center customers could do a lot more to reduce their environmental impact.
In its first annual "Data Centers and the Environment" report, the company found that many businesses underestimate the importance of efficiency: only 28 percent of respondents said they actually consider environmental issues in the selection of data center technologies, and just nine percent indicated energy efficiency as the top criterion when setting data center design strategy, prioritizing security, performance and connectivity instead.
In addition, 12 percent said they currently have no e-waste recycling policy in place, which means decommissioned hardware will end up in a landfill along with general waste. The researchers noted that e-waste accounts for 70 percent of toxic waste in the US.
Not good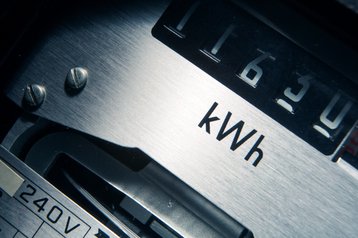 Supermicro surveyed more than 1,200 people – however the only responses included in the report are from 361 professionals responsible for data center selection and management.
According to survey results, the overwhelming majority of businesses don't prioritize power consumption of the equipment when they develop data center strategies, despite the fact that more efficient hardware would deliver energy savings over its lifetime, lowering both TCO and OPEX.
Most respondent companies stated they avoid considering environmental issues when implementing data center technologies due to high cost (29 percent), lack of resources and understanding (27 percent) and the fact that environmental issues aren't a company priority (14 percent).
Researchers also found that more than half of respondents still don't measure Power Usage Effectiveness (PUE) of their data centers, ignoring one of the industry's simplest efficiency metrics.
The average PUE from respondents that measured it was 1.89, and 22 percent reported an average data center PUE of 2.0 or higher. Respondents also reported average data center ambient temperatures of 24.6°C.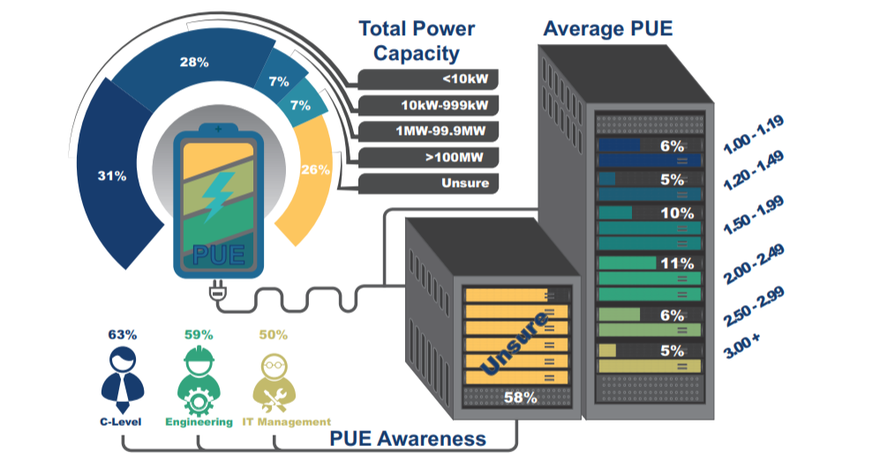 Technology refreshes are yet another way to improve data center efficiency, with more recent systems usually delivering more performance per watt. According to Supermicro, on average, 47 percent of data centers are refreshing their systems every 1-3 years and another 28 percent - every 4-5 years. Companies valued at more than $1 billion are twice as likely to refresh systems every year, when compared to small businesses.
Supermicro says the report was designed to help data center managers better understand the industry norms around environmental impact, provide quantitative comparisons of their peer group and ultimately help reduce the environmental impact of the sector.
"As a hardware solution company, we are investing heavily in our Resource-Saving server, accelerator and storage solutions, including the development of 10-year lifecycle chassis, power supplies, fans and other subsystems, to help end-customers save both energy cost and hardware acquisition costs while reducing IT waste," said Charles Liang, President and CEO of Supermicro.
"Resource-Saving is measured by TCE (Total Cost to the Environment), which is the combination of delivering superior TCO for data center investments while at the same time minimizing the environmental impacts of these data centers."