Signs of growth in the African data center market are markers of huge potential that is already fostering innovative solutions, suggests a report released today.
Local data center operators are finding ways around what would in the past have been insurmountable barriers to development, including challenging physical environments and obtrusive government policy, according to BroadGroup, a global consultancy headquartered in London.
Growth accelerators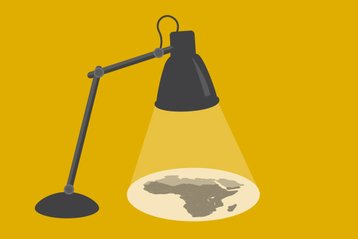 The Data Center Africa report analyses the state of the industry in 16 countries across the continent, paying particular attention to issues like unreliable power supply and legacy telecommunications infrastructure. A total of 74 companies and 91 data centers were involved in the study.
The document has been published in anticipation of the Invest in Data Center Africa Summit, which will be hosted on June 8 in Monaco.
Egypt, Kenya, Nigeria and South Africa were highlighted as leaders in the development of regional data centers, achieving a faster level of growth than other nations included in the study.
Some countries are now producing a power surplus that is exported for profit, while others benefit from the increasing level of investment in submarine cables that are used to import and distribute power.
Accelerators for growth that include investment in low latency satellite broadband and cable upgrades are encouraged by the authors of the report.
Researchers also point out that even regions suffering from poor supply can be incubators for growth because of the need for companies to invest in backup power generation or move to a more viable third party data center operator.
The report notes that many of the countries are still suffering from relatively low demand, although there are visible signs that the development of carrier-neutral facilities is benefiting from increasingly digitalized societies.
"Change has been slow but there are signs that growth is quickening," commented Philip Low, managing director of BroadGroup. "This new report […] reveals new data center operators are discovering innovative solutions to provide services for their customers."
In 2015, the Cisco Global Cloud Index predicted that the Middle East and Africa region will have the highest cloud traffic growth rate globally through to 2019, with 41 percent Compound Annual Growth Rate (CAGR).
Several major telecommunications and IT companies have already announced significant investment in African infrastructure. In April, Japanese giant NEC revealed it had begun construction of the first submarine cable to directly link Africa with Latin America. The project is expected to be complete by mid-2018.
IBM opened its first data center in South Africa in March, promising to deliver low-latency public, private and cloud services, as well as analytics, to the entire continent. The same month, Teraco revealed plans to construct Africa's largest data center by expanding its existing site to seven times its current size. In Djibouti, cloud platform provider ChinaNetCenter partnered with the Djibouti Data Center network to improve end-user experience across the east Africa region.
A separate study of the African data center market published in October 2015, titled The African Data Center Rises, found that colocation demand across the continent is increasing two to three times faster than supply.
Michael Tobin OBE, former chief executive of data center operator Telecity and a speaker at the Invest In Data Center Africa Summit, said the continent is currently the single biggest growth market on the planet.
"You have a massively growing population, a changing affluence, more and more people moving out of poverty than ever before, and more people moving into disposable income than ever before.
"Add to that the fact that the continent has leapfrogged technology and gone straight to mobile, stabilizing governments and eastern investment are all the ingredients you need to guarantee the fill rates of data centers."