Vodafone India is looking to sell its Navi Mumbai data center, originally built for Rs1,200 crore ($18m), India's The Economic Times claims.
The newspaper cites sources that two companies are interested in buying the facility commissioned under ex-CEO Marten Pieters. One source said that Vodafone is to sell the yet-to-open data center at cost.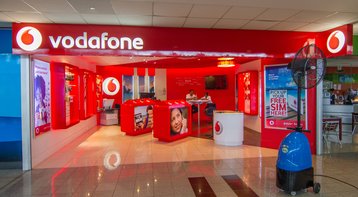 Reliance moves in
The data center was constructed to help Vodafone India compete against Tata Communications and Tata Teleservices in the enterprise customer market. Earlier this year, Tata Coms sold a 74 percent stake in its data center business to Singapore's ST Telemedia for roughly $170 million.
The sale comes as Vodafone India prepares to list itself on the stock exchange, with the telecoms subsidiary expected to make for one of India's largest IPOs. But the Indian arm currently has too much debt, something set to be exacerbated by its purchase of 4G spectrum for Rs20,280 crore ($305m), and has begun to divest all non-core assets in an effort to lighten its balance sheet.
Vodafone's main India business - being the country's second largest mobile network operator - has come under threat due to aggressive moves by newcomer Reliance Jio Infocomm. The company this weekend announced it had signed up a record 16 million subscribers since its launch on September 5, and noted that it has "achieved this growth faster than any other telecom operator or startup in the world, including the likes of Facebook, WhatsApp, and Skype."
Currently, Jio offers free voice and data to subscribers until the end of the year, and afterwards may keep voice calls free and charge a fifth of market rates for data. This has forced incumbent mobile operators, Vodafone included, to slash costs in an effort to compete and retain users.
Jio's parent Reliance Industries is the second-largest publicly traded company in India, and contributes approximately 20 percent of India's total exports. It is a separate company from The Reliance Group which split from Reliance Industries in 2005.
Reliance Group operates 650,000 sq ft of hosting space in India, and is one of the largest data center operators in the country.