Canadian telco Shaw Communications is reportedly looking to sell US data center company ViaWest, after picking up the business three years ago for US$1.2 billion.
Over the last 12 months, Shaw has sought to offload assets deemed non-core, selling its media properties to sister company Corus Entertainment for C$2.65bn (US$1.86 bn), and investing more money in its core telecoms business - by purchasing Wind Mobile for C$1.6 billion ($1.16 billion).
Telcos cash in their data centers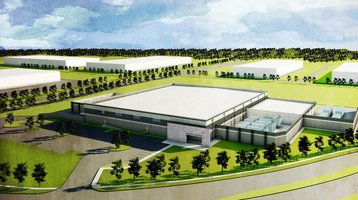 Reuters reports that Shaw is working with Toronto-Dominion Bank to auction off ViaWest, hoping to raise significantly more than the $1.2bn it paid to acquire the company from private equity firms Oak Hill Capital Partners and GI Partners. 
Analysts have been pushing for Shaw to divest its data center assets after Verizon sold its data centers to Equinix for $3.6bn, and CenturyLink sold its business to a private equity group led by BC Partners and Medina Capital Advisors for $2.3bn. Both deals closed today.
But the sale of a telco's data centers can be difficult, with the facilities often integrated into the telecommunications network. AT&T reportedly considered selling its data centers, but ultimately found the process too challenging.
Reuters' sources added that the sale is not guaranteed. ViaWest currently operates nearly 30 data centers across the US.