One of the largest technology investors in the world, Silver Lake Partners, is reportedly looking to sell its data center business. Vantage Data Centers runs expansive data center campuses in California and Washington, and has earlier this year increased its credit facility to $570 million.
According to Reuters, Silver Lake hopes the company will obtain valuation in excess of $1 billion, including debt. However, sources cautioned that the sale could be put on hold if it doesn't attract enough interest.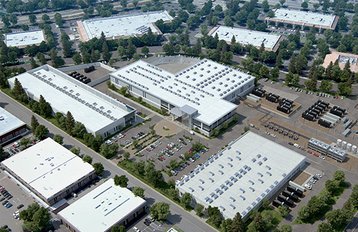 Making a billion dollars

Vantage was established in 2010 to run the largest wholesale data center campus in Silicon Valley, previously owned by Intel. In 2013, the company opened its first facility in Quincy, Washington, with plans to expand the 68-acre campus to support up to 55MW of IT load.
Vantage's latest data center in Santa Clara is due to open by the end of 2016.
People familiar with the matter told Reuters that Silver Lake has employed Royal Bank of Canada and DH Capital to attempt the sale of the company to the highest bidder.
The news comes at a time when several major infrastructure providers are trying to offload their data center properties: for example Verizon is looking to sell 14 facilities, with Equinix pegged as the potential buyer. Meanwhile CenturyLink is hoping to sell 59 data centers before the end of 2016, in an attempt to shift focus from colocation to networking and managed services.