As the Iowa Economic Development Authority board is considering tax subsidies for the project, it was under the obligation of releasing Apple's plans to the public.
At present it has merely been labelled as a "review of application for investment," but according to sources obtained by the Des Moines Register, Apple does have concrete plans to build a data center on a 3,500 acre (5.46 square miles) piece of annexed land in Waukee, Dallas County.
Apple over agriculture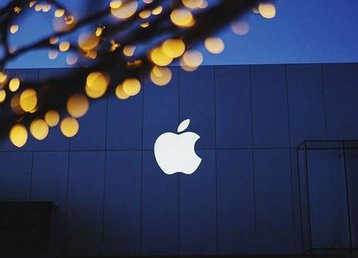 A meeting to discuss the project, codenamed 'Project Morgan' – true to Apple's secretive, yet indiscrete nature - is due on Thursday 24th. This will seek to determine what development agreement can be met with the company, on what terms to sell city-owned property and whether or not to authorize the construction of what is considered to be a "light industrial" building on agricultural land.
Formerly owned by 28 private owners, the city recently made negotiations for voluntary annexations of the land a priority, although a spokesperson acknowledged that this was merely sped up by the prospect of an Apple development and would have happened sooner or later regardless. 200 acres within the annexed area actually belong to the city, which may sell it to Bravo Real Estate LLC. 
When completed, the Apple data center will be connected to local water mains, and work on connecting the area to sewer systems is already underway, though it will soon be redirected from the city owned infrastructure to the Des Moines Metropolitan Wastewater Reclamation Authority.
Midwestern bound
Iowa is a popular location for data center operators, with Google, Facebook and Microsoft (although its latest project may be cut short due to an impending water bill), having built their own facilities in the state.
This is likely due to favorable tax policies as well as the State's willingness to free up crop land in favor of semi-industrial developments.
Apple relies exclusively on its own infrastructure to store data, and is known for massive, costly projects, and thus its presence is sought out by tax hungry governments in the US and elsewhere. Since 2013, the company has pledged to power all of its facilities exclusively using renewable energy, whether through power purchasing agreements or by building its own solar, wind and hydropower facilities.
At present it has several large projects underway, including its first data center in China, 'Project Isabel' and 'Project Huckleberry' in Nevada. The company will also be building a $921m data center in Denmark, and may or may not be following through on plans to build a data center in Ireland due to having encountered numerous legal roadblocks.